LABOR LEADERSHIP GIVING SOCIETY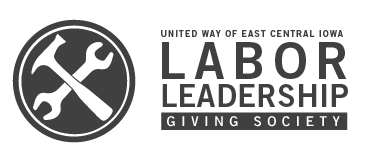 Union members who give $350 or more. United Way of East Central Iowa has partnered with the labor movement since 1969. The Labor Leadership Giving Society recognizes Union members who demonstrate a personal commitment to caring for one another and those most in need.
2016 Chair
Mark Smith, community volunteer retired from Quaker Oats
Click to download the most recent Labor Leadership Giving Society Annual Report.