Join us for Day of Caring 2021!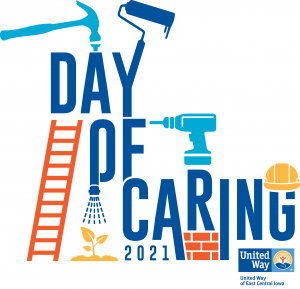 May 13, 2021
What is Day of Caring?
For more than 20 years, thousands of volunteers have come together each year to improve the lives of others through community service projects. And this year will be no different! This year's Day of Caring will be Thursday, May 13. UWECI and participating companies and agencies will take all necessary precautions to be COVID-safe. All projects should be outdoors and socially distanced (6 ft. apart) for teams of no more than 10 per project in a single area. Multiple teams of 10 are allowable if they are not working in the same general vicinity or can spread out a reasonable distance. Volunteers will be required to wear masks for the duration of their project.
Additional information regarding training for participating agencies and project submission timeline will be forthcoming.
For more information, be sure to visit our Day of Caring page!
Contact Angelica Vannatta at angelica.vannatta@uweci.org with questions