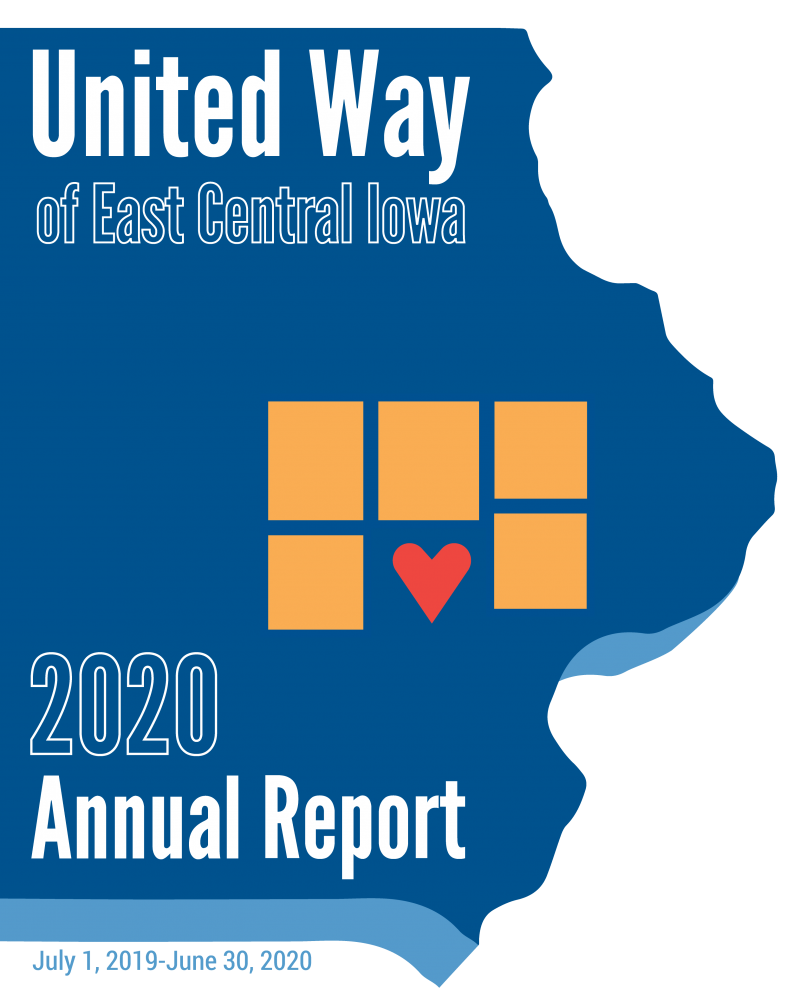 Our Mission:
Unite the caring power of communities to invest in effective solutions that improve people's lives.
Our Credo:
We fight for the education, financial stability, and health of every person in our community.
Many will use the words unprecedented or unparalleled to describe this past year.
While this is true for United Way of East Central Iowa (UWECI), it has also been an opportunity for us to demonstrate the incredible value UWECI brings to our community, and for UWECI to solidify our place as a leader and connector in the non-profit realm.
It was in early February that UWECI experienced a change in leadership, and six weeks later the entire team transitioned to working from home due to COVID-19. During this time of isolation, UWECI still fulfilled the supportive community role you expect us to play. As a result of your direct help, we acted as the connector and convener in our community, this time specifically through our work with Linn Area Partners Active in Disaster, with many of our staff playing key roles in this nonprofit collaboration.
As the year continued, families felt a sense of stability and calm thanks to our work in establishing the workflow for those individuals who found themselves without health insurance. Additionally, many individuals and families searched for services for the first time because of this pandemic. UWECI was able to give them confidence to maneuver through different options through creating an easy-to-understand reference page. More overtly, thanks to your generosity, we supported our communities' nonprofits with our COVID-19 CARE Fund, whose dollars have been distributed to many nonprofits in our community. You can see the impact of these dollars later on in the report.
The stories of how our communities have risen to the challenge of a global pandemic speak volumes to our resiliency. Thank you for being moved to action by these situations. You help us support our community not just during these unprecedented times, but for all the challenges our community faces year-round. We are indebted to your commitment to helping our neighbors in East Central Iowa, no matter what the reason may be.


Space User for the "jump to" feature

FOSTERING RURAL RELATIONSHIPS
UWECI specializes in understanding the unique needs in our community. It's with your support that we use this skill to connect agencies, collaborate with other partners, and fill gaps that would otherwise go unnoticed. In March, our staff connected with a school district in Williamsburg, located in Iowa County. The school, which was closed due to COVID-19, had a program that helps migrant workers' children. They needed supplies and food delivered to their homes since they were not able to go to school.
We helped this school district by: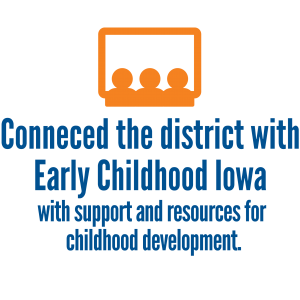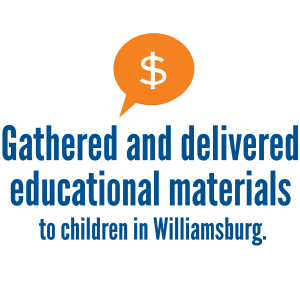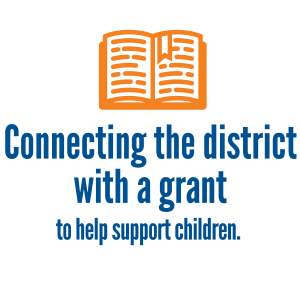 DEDICATED DONORS: TIME, TALENT, AND TREASURE
Whether it's through time or talent, our network of dedicated donors strengthens UWECI's community connections. Each of these individuals help our community in times of need. As board members and community advocates, Jim and Bonnie Beardsworth truly understand the impact that United Way makes in our community and do their part to support and volunteer. Jim currently serves on the board of directors and campaign cabinet, and Bonnie served as United Way's interim CFO during a transitional period in the past. Most recently, when COVID-19 hit our community, Jim and his employer—Transamerica– stepped up to help area nonprofits meet demands through a generous contribution to UWECI's COVID-19 CARE Fund. Employees also contributed to this fund. With their help and commitment to the nonprofit community, both Jim and Bonnie serve as great models of what it means to Live United.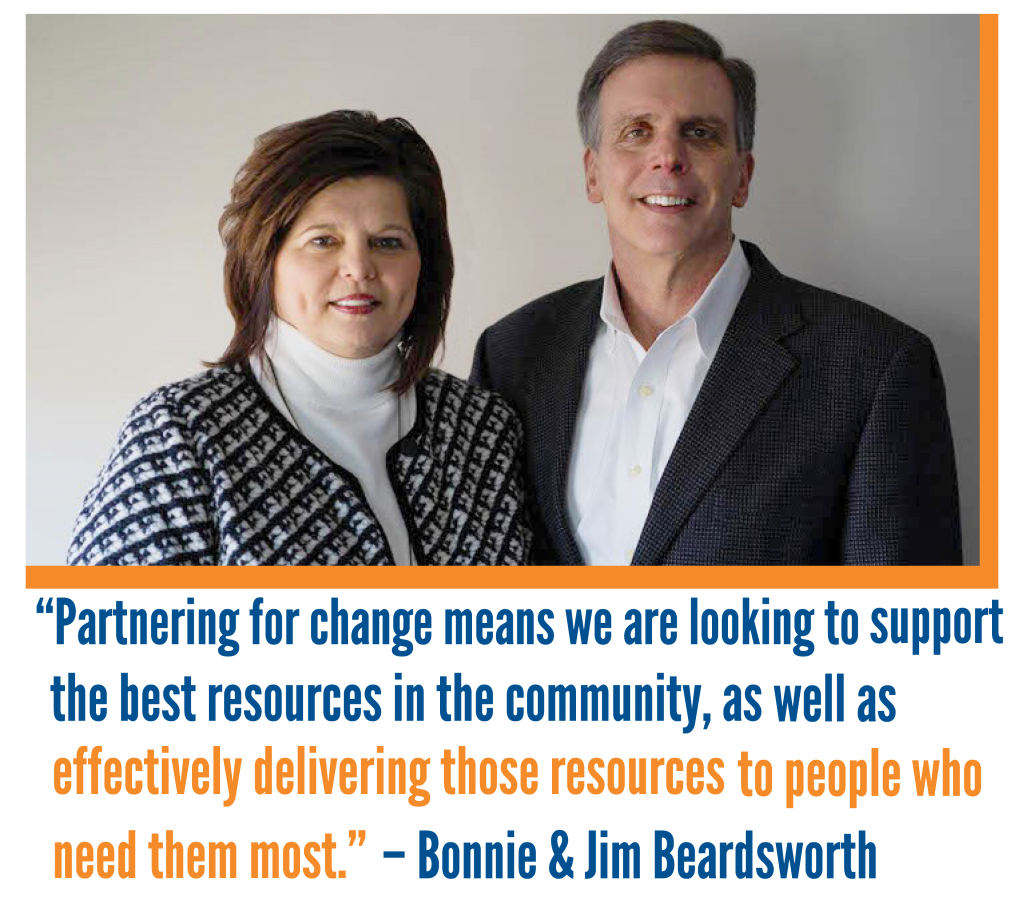 In a time of isolation, your support allowed UWECI to work diligently and keep our community connected. Through partnering with other organizations, we were able to help our community in a variety of ways.
As a leader and connector in the non-profit sector, we were able to: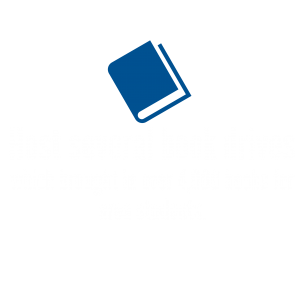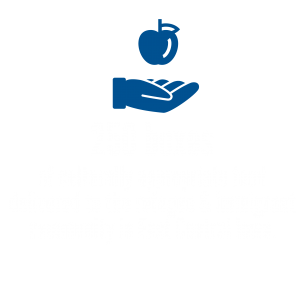 Space User for the "jump to" feature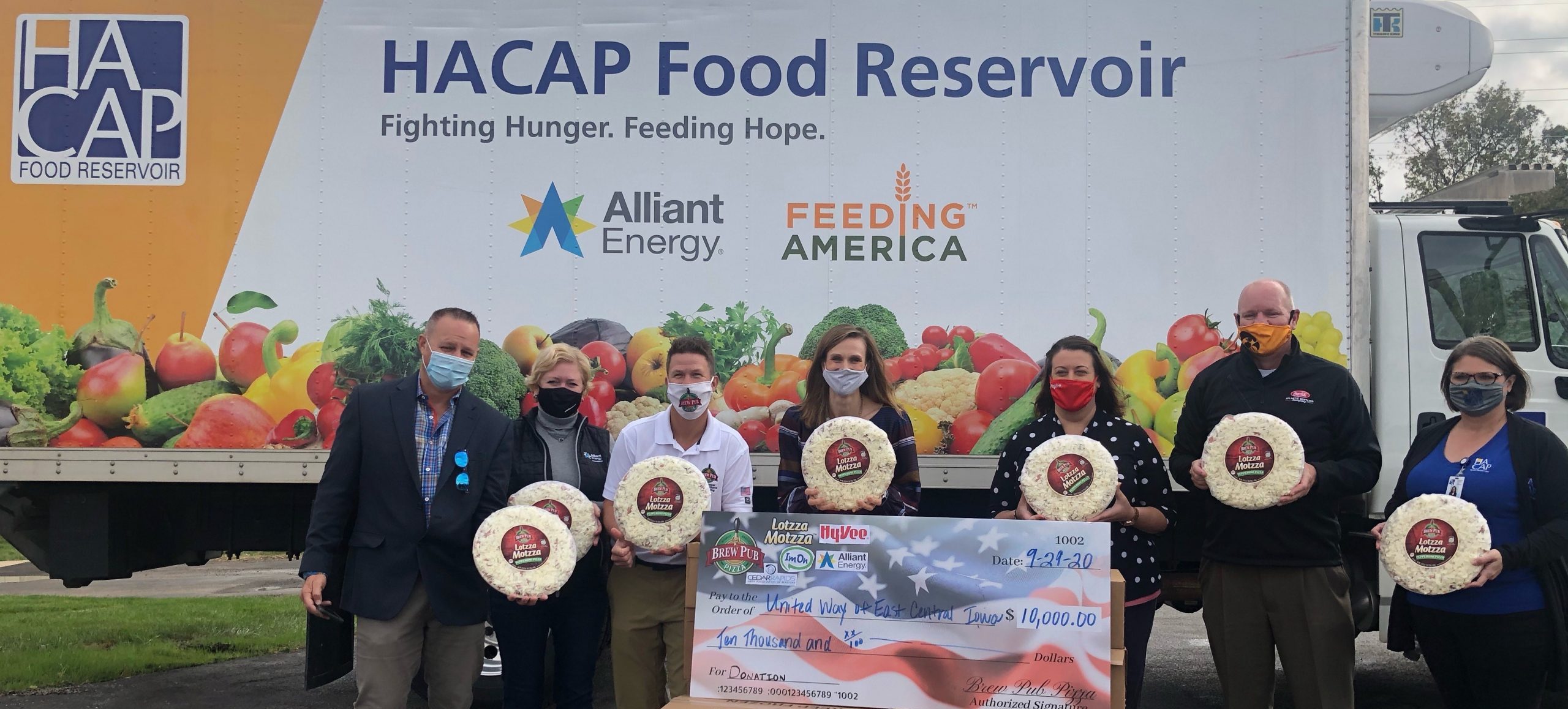 COMMUNITY INVESTMENT FUNDING PROPOSAL


Showing up for each other today builds a stronger tomorrow. Your donations push us to be a leader and connector in our community. UWECI funds more than 25 community nonprofits and partners with more than 300 organizations. These partnerships and your backing allow us to create a support network providing resources and long-lasting solutions to our community. Together, we ensure these contributions make the greatest impact by measuring and evaluating the results of the programs we fund.
Through your investments and the generosity of 450 companies, together we were able to accomplish the following:



DEDICATION DURING DISASTER
It's the dedication of our loyal supporters that allows us to step up when disaster strikes. You expect us to support our community in any way we can, and we take that expectation seriously. As a response to the pandemic, we established the COVID-19 CARE Fund, which raised over $230,000 to support emerging needs in our community through funding health and human service nonprofits. Organizations like UnityPoint Health – St. Luke's Dental Health Center were recipients of funding who continued to care and provide for patients.
"One patient that stands out is a kindergarten girl who had decay on several baby molars. The child's mother applied for and received Medicaid coverage, and removed the hurting and infected tooth. After the tooth removal, the girl was free of pain and her mother expressed her gratitude because her daughter is happier and healthier." -Dental Center staff
Stories like this keep us motivated during a disaster or everyday life to continue providing individuals and families with the services they need
to succeed.
Read more about what the Dental Health Center does in East Central Iowa here.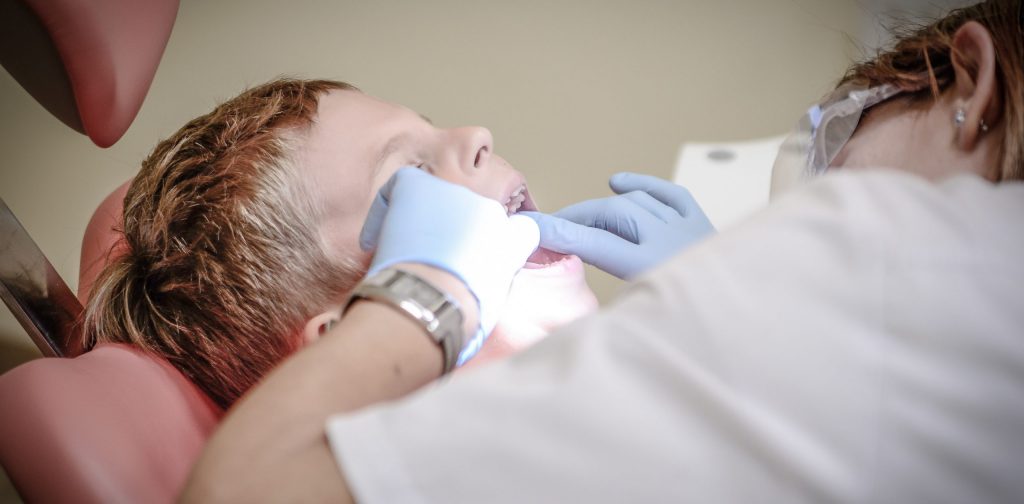 Space User for the "jump to" feature

IMPACT
Part of United Way's role in our community is to support all moving pieces of local nonprofits. Here's how your donations to Women United do that for our funded partner, Community Health Free Clinic (CHFC).
CHFC hired a care coordinator with funding from Women United. Hiring a person to solely connect patients to other services increased staff capacity, thus creating positive effects throughout the organization.
Alongside the care coordinator, CHFC relies on volunteers and in-kind donations of medical supplies. While funding is an essential component of supporting CHFC's work for women in need, it also takes volunteers and supplies from the community at large to provide these services. When you support organizations like CHFC, you are not only supporting people who work for the nonprofit, but those who utilize their services.
Last year, nearly 1,300 of you asked us to connect you with volunteer opportunities. Even with COVID-19 restrictions, volunteers still contributed over 28,000 hours to our community—a value of nearly $714,000. Click on the program below to see their impact in the community.
Engaging younger generations is just as important as engaging volunteers. Through our Young Leaders Society (YLS), individuals and couples under 40 have opportunities to network while supporting early childhood literacy.
Last year, YLS members: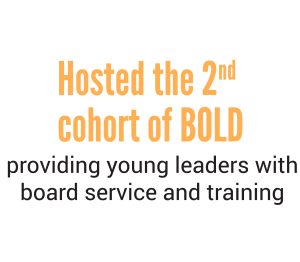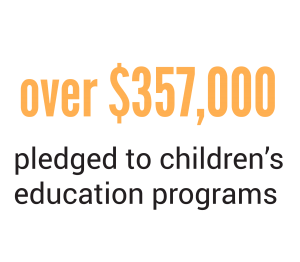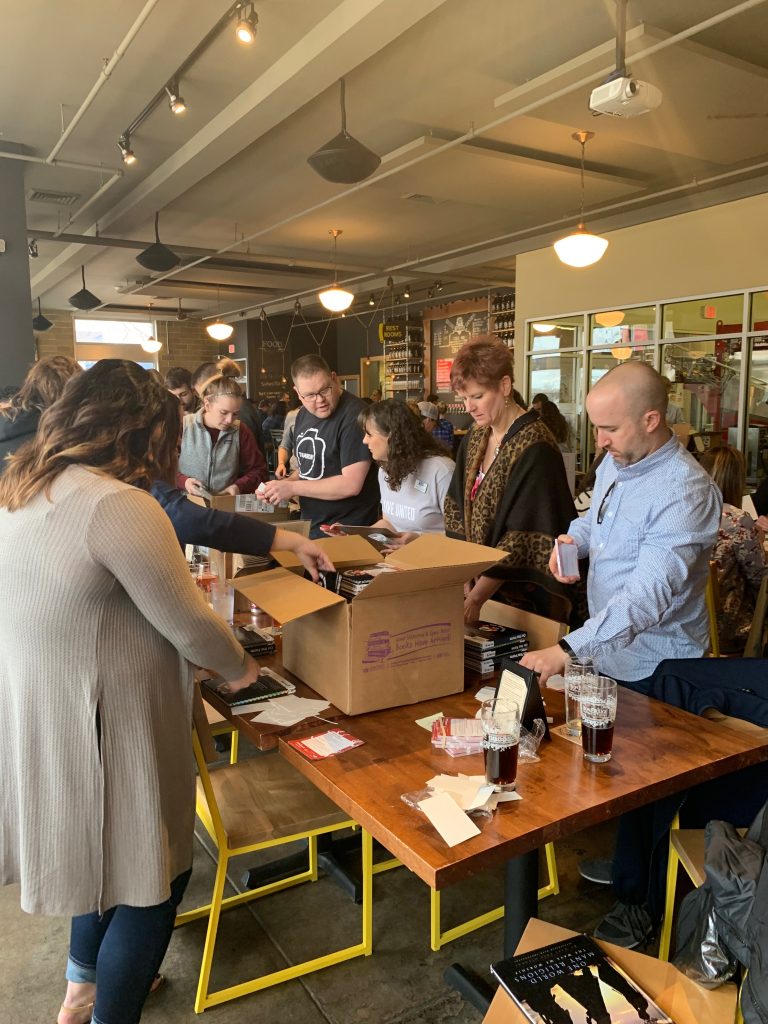 Space User for the "jump to" feature

NOTABLE PEOPLE/ORGANIZATIONS & FINANCIALS