WOMEN'S LEADERSHIP INITIATIVE (WLI)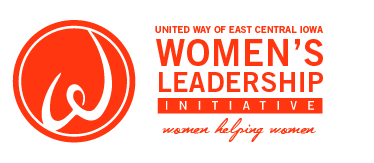 Women who designate $500+ to WLI
WLI unites the caring power of women to provide funding for healthcare services for women in need. United Way partners with Area Substance Abuse Council (ASAC), Community Health Free Clinic, and Eastern Iowa Health Center to provide prescription assistance, emergency dental care, vision care, medical co-pays, cancer screenings, and diabetic testing supplies to un- and under-insured women in our community. Members participate and organize annual events such as the WLI Luncheon in the spring and the Power of the Purse silent auction in the summer.
Mission: Women's Leadership Initiative unites funds and resources to ensure the well-being of women in need.
Vision: Women in need have the opportunity to achieve well-being and live prosperous, productive lives, creating healthier communities in Eastern Iowa.
2017 Chair
Julie Schneekloth, UFG
Click to download the Women's Leadership Initiative 2017 Annual Report and membership listing.