What the data shows
The achievement gap affects many low-income children for their entire academic career. Research shows that the achievement gap starts at a young age, with only half of low-income kindergartners in the Cedar Rapids Community School District being proficient in early literacy skills compared to 72% of their higher-income peers (Iowa Department of Education, 2009).
Committed to helping local families
United Way is committed to helping families with limited resources receive support they need to get students on the right academic path through Youth Achievement AmeriCorps. This program combines the power of national service with local community partners through the committed service of full-time AmeriCorps members.
Youth Achievement AmeriCorps members provide support to low-income children and families through:
Early literacy programming
Literacy tutoring and enrichment
Math tutoring and STEM engagement
Results from the 2014 school year include: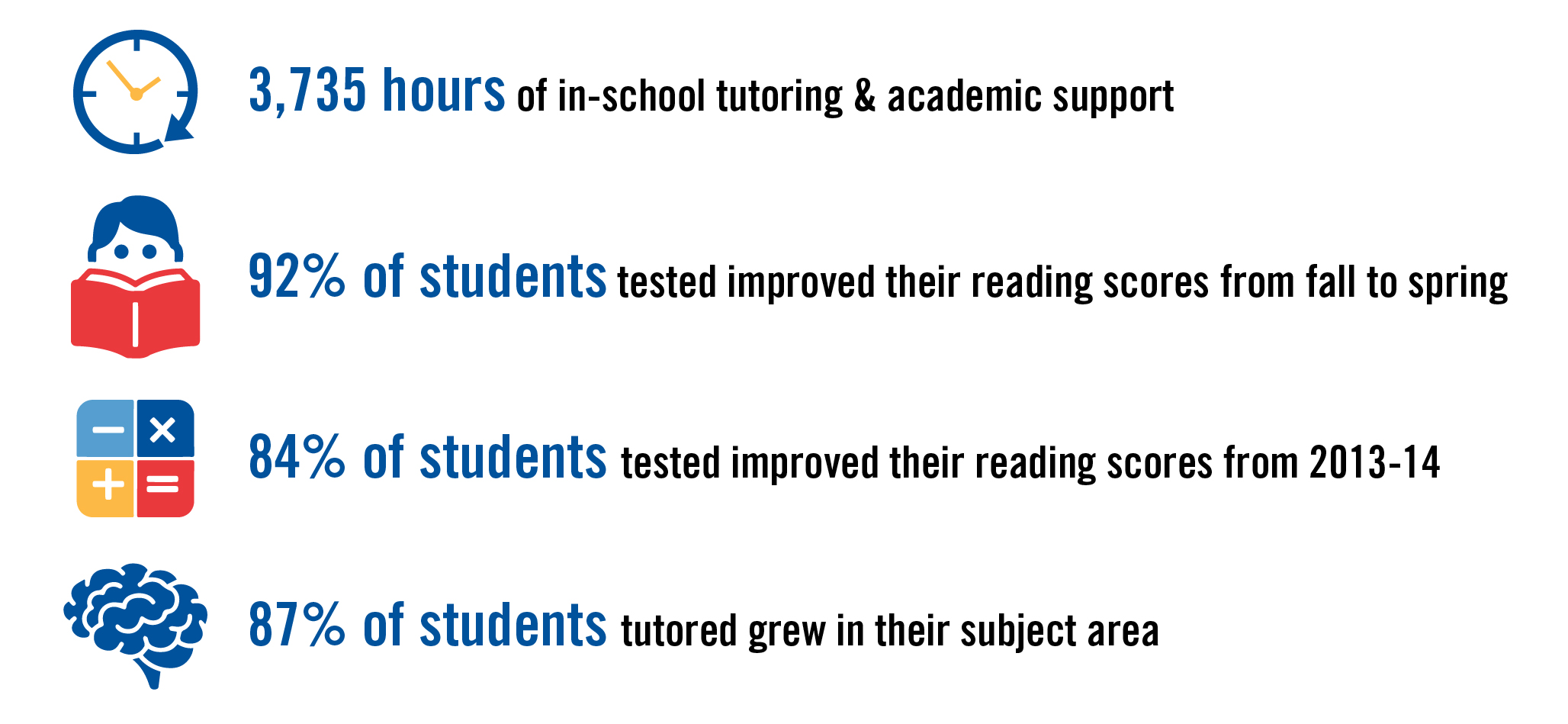 These results would not be possible without the committed involvement of our AmeriCorps members.