Volunteers In Proficiency (VIP)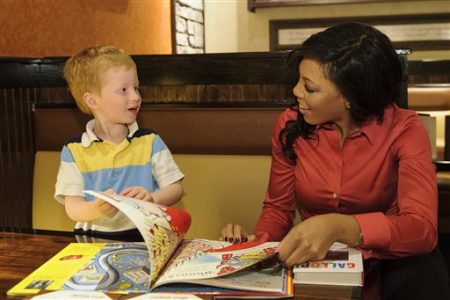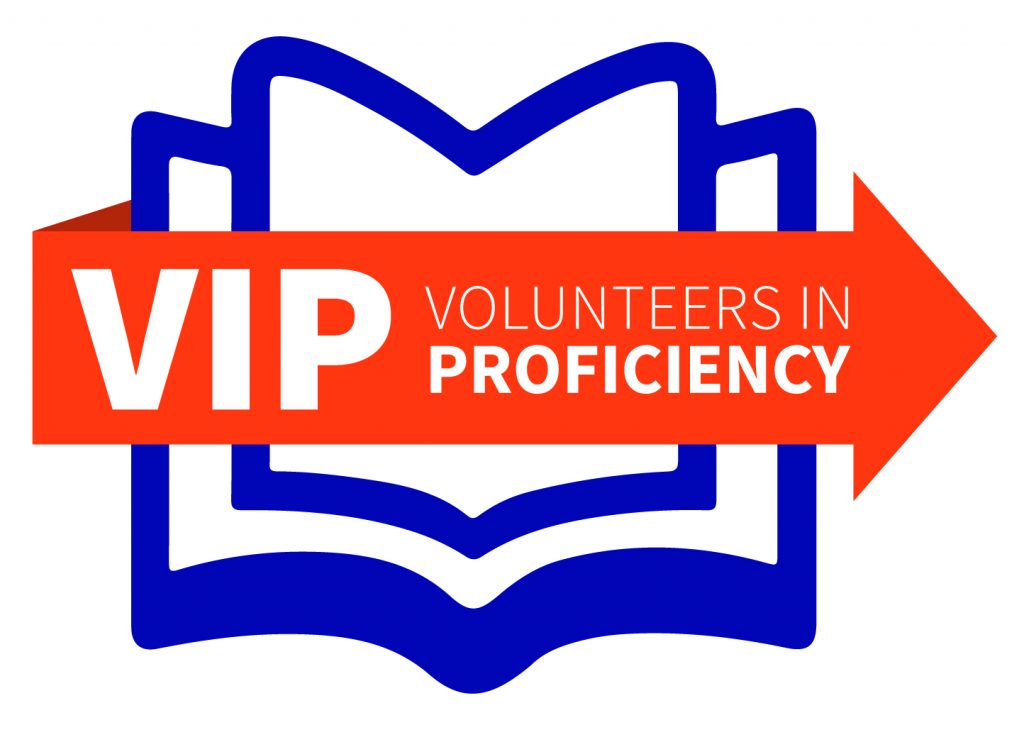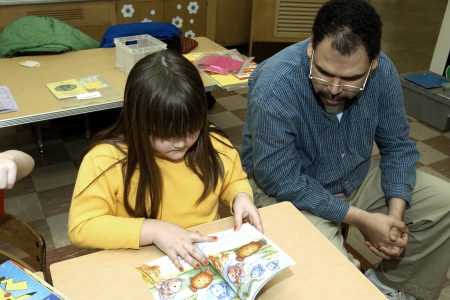 What is VIP?
Volunteers in Proficiency (VIP) is a literacy program that pairs volunteers and elementary school students to read together once a week during the school day. United Way of East Central Iowa (UWECI) and local businesses partner to provide one-on-one reading experiences for children who can benefit from a caring adult's extra attention. The goal is to increase children's success in school and foster a love of reading.
How does VIP work?
Each week, volunteers meet in the classroom to spend 40 minutes reading and practicing literacy skills to two students. School-based reading experts provide volunteer training and appropriate books for students. The VIP coordinator provides support to volunteers during their service.
Why should I join VIP?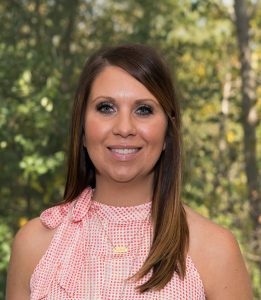 Why are you interested in VIP?
When I first heard about the VIP Reading Program, I was so excited to learn about not only what is involved, but the 'bang for my buck' on the impact versus the time commitment.  This program is ideal for people with a busy schedule, like me, and for those whose schedule offers flexibility! It's very difficult to find time in the evenings between meetings for another charity event I chair, attending my MBA classes, and squeezing in time with my husband, so the option of doing this once a week for 12 weeks for only 40 minutes over my lunch hour is the perfect answer! Also, with schools in both College Community School District and the Cedar Rapids School District participating, you shouldn't have to drive too far to read.
What excites you about this opportunity? 
Many of the other charitable organizations I am involved in center around two of United Way's focus areas, Health and Financial Stability. The VIP Reading Program is aligned with the remaining focus area of Education. We know that reading proficiently by the end of third grade is a predictor of high school graduation and life success. I am very excited for the opportunity for such a hands-on activity where I can personally see my impact through the students' growth and development!
How is your employer getting involved? 
I offered the opportunity to be a VIP Reader  to individuals in my company and many signed up right away!  In addition, my own team is participating and we requested to be assigned to the same school, which is super easy to do during the sign up process with the United Way. That way, we can drive together and share in the experience, plus volunteering can be a lot of fun as a group.  We are so lucky that Raining Rose not only allows for volunteer opportunities, but readily supports them. Experiences like this lead to more engaged employees; it's a win-win!
Is there anything that you or your team is nervous about?  
I think there is a tiny little fear about connecting with a child that is a complete stranger to you and vice versa.  But that's what the books are for!  They serve a purpose to help create a dialogue and then the relationship will come. Plus, United Way does training prior to the start of the program with all VIP participants to teach you how to read to the kids and then be read to. They also teach you how to start dialogue and ask questions to be sure the kids understand what they are reading. After the training, we will be fully prepared to participate!
What was your favorite early elementary book?
I was fortunate enough as a child to both be read to and read quite a bit on my own. If I had to pick a favorite, I would choose the book, "The Giving Tree" by Shel Silverstein. At the time I initially read the book, I thought it was nice that the boy needed something and the tree was able to provide it. As an adult, I admit that this is still one of my favorite books to read to my niece and nephews.  Reading it now, I realize what love the tree must've had and what sacrifice she gave for the little boy she so unconditionally loved.  What better message is there than that?
If a friend asked you about this opportunity how would you "sell" it to them?
I believe you are given opportunities every single day, but it can be really easy for the white noise of our daily life to consume our activities and time. If nothing more than selfish reasons, please consider volunteering for this program as this next generation is going to be our doctors, educators, and employees. Beyond that, you have an opportunity to impact the life of a child and possibly change the trajectory of their future course altogether. For 40 minutes a week, who can say that their time would be any better spent?
To sign up online, visit Volunteer Now.
If electronics aren't your thing, call Karen Lewis at 319-398-5372.
Why is VIP important?
Students in the VIP program are struggling readers who often can face multiple barriers to achieving academic success. They benefit greatly when they practice reading and literacy skills one on one with a caring adult.
Reading proficiently by the end of third grade is a predictor of high school graduation and life success. Students who participate in the VIP program benefit from consistent, positive interaction with caring adults who value reading. Volunteers benefit from knowing they are having a positive impact in a child's life and make meaningful connections in the community.
Why is third grade important?
From kindergarten to third grade, students learn to read. But after third grade, they must read to learn. Third graders who are not proficient readers are four times more likely to drop out of high school, which increases to 13 times if they are from low-income families.
In the Cedar Rapids/Marion Metro area, more than one in four students do not read proficiently at the end of third grade. This increases to more than one in three for low-income students. UWECI with the help of Cedar Rapids School District, College Community School District, and Reading into Success launched VIP to help all children achieve reading proficiency.
School Involved
Cedar Rapids Community School District:
Wright Elementary, Grant Elementary, Arthur Elementary, Kenwood Leadership Academy, Taylor Elementary and Garfield ELementary
College Community School District:
Prairie Crest Elementary, Prairie Heights Elementary, and Prairie Hill Elementary
Businesses Involved
Raining Rose
Rockwell Collins
Ruffalo Noel Levitz
Transamerica
TrueNorth Companies
Plus many more!