Partnering with United Way
United Way, alongside our partners in volunteerism, works to increase community engagement and volunteer retention. Together, we focus on how to best use volunteer time and skills to address our community's needs.
According to a 2014 Volunteer Needs Assessment conducted by United Way of East Central Iowa, 75% of organizations participating in the survey stated that volunteers play a significant role within their organization, and 72% could use more volunteers.
If your organization is interested in partnering with United Way of East Central Iowa, contact Sue Driscoll by emailing sue.driscoll@uweci.org or calling 319 398-5372 ext. 822.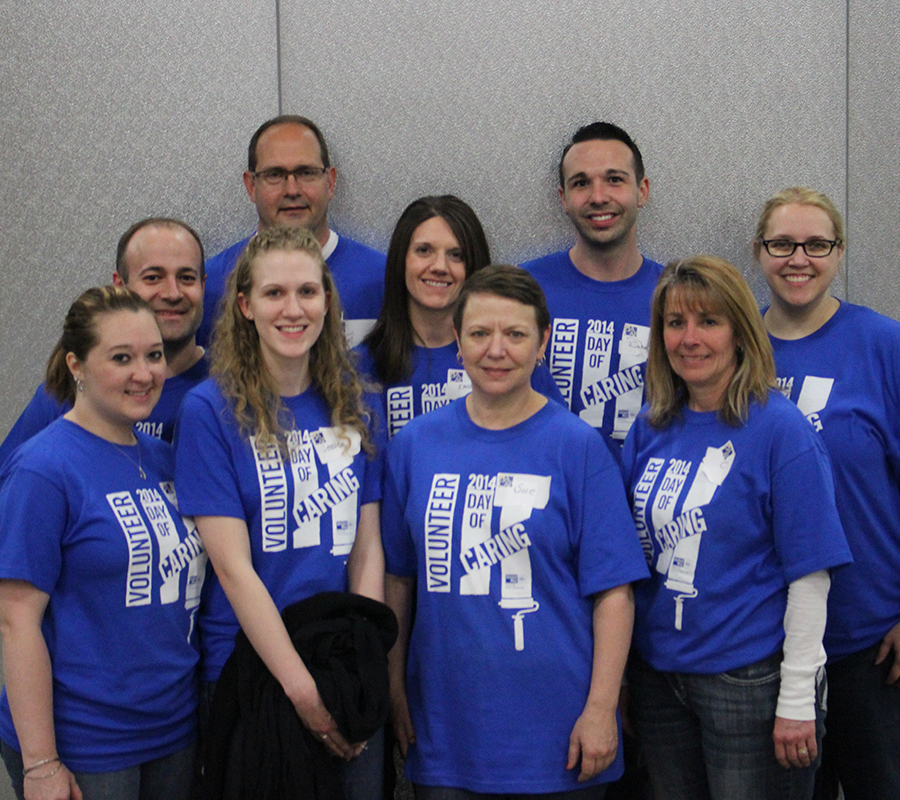 One of the largest organized volunteer events in Cedar Rapids with more than 1,300 volunteers participating each May to help with projects at local nonprofits. Volunteer teams of all sizes tackle meaningful projects to address community and agency needs. Day of Caring promotes the spirit and value of volunteerism, increasing the awareness of local human service agencies, and demonstrates the impact individuals make when working together. Learn more or submit projects for Day of Caring.
United Way of East Central Iowa focuses on identifying the root cause of our community's most critical challenges. By funding programs through local nonprofits, together we can build effective strategies to change these conditions. This requires collaboration of diverse community partners: businesses, local nonprofits, schools, organized labor, government, neighborhood associations, faith-based organizations, and many others. Learn more.
The Service Enterprise Initiative helps nonprofits strategically engage volunteers and use their time and skills to address community needs. Participate in Service Enterprise Initiative to help your organization more effectively work with volunteers and deliver your social mission. Learn more.
Volunteers are an important foundation of many nonprofit agencies, and bring many skills and resources. Retention of well-trained volunteers increases efficiencies and organizational capacity. To retain volunteers, nonprofits must understand what motivates a volunteer, give them opportunities for personal growth and development, communicate how their work impacts the organization, and recognize their time and talents. Learn more.
Our Volunteer Now site makes recruiting and communicating with potential volunteers easier than ever before. Post your one-time or ongoing volunteer needs on the Volunteer Now website. Individuals can search for opportunities by interested, skills, keyword and more. Partner organizations can also search for volunteers based on their volunteer profiles. Learn more.