Our Financial Stability Goal
By 2020, increase the number of financially stable households by 15%.
Meeting Basic Needs & Beyond
It is difficult for low-income families to transition from instability to financially stable. Increasing employment and educational opportunities are key ways to increasing income; but for the population making less than 250% the Federal Poverty Level (FPL), maintaining stable housing, food, and transportation is challenging. When basic needs are not met, planning for the future is nearly impossible.
Nearly one in three renters in Linn County are housing cost burdened, meaning they pay more than 30% of their monthly income on housing.
In UWECI's five-county area, 35,120 people are food insecure.
One in three adults in UWECI's five-county area has a high school education or less.
Addressing the Issues
With our partners, we focus on strategies that fill gaps and smooth transitions to help families successfully reach financial stability: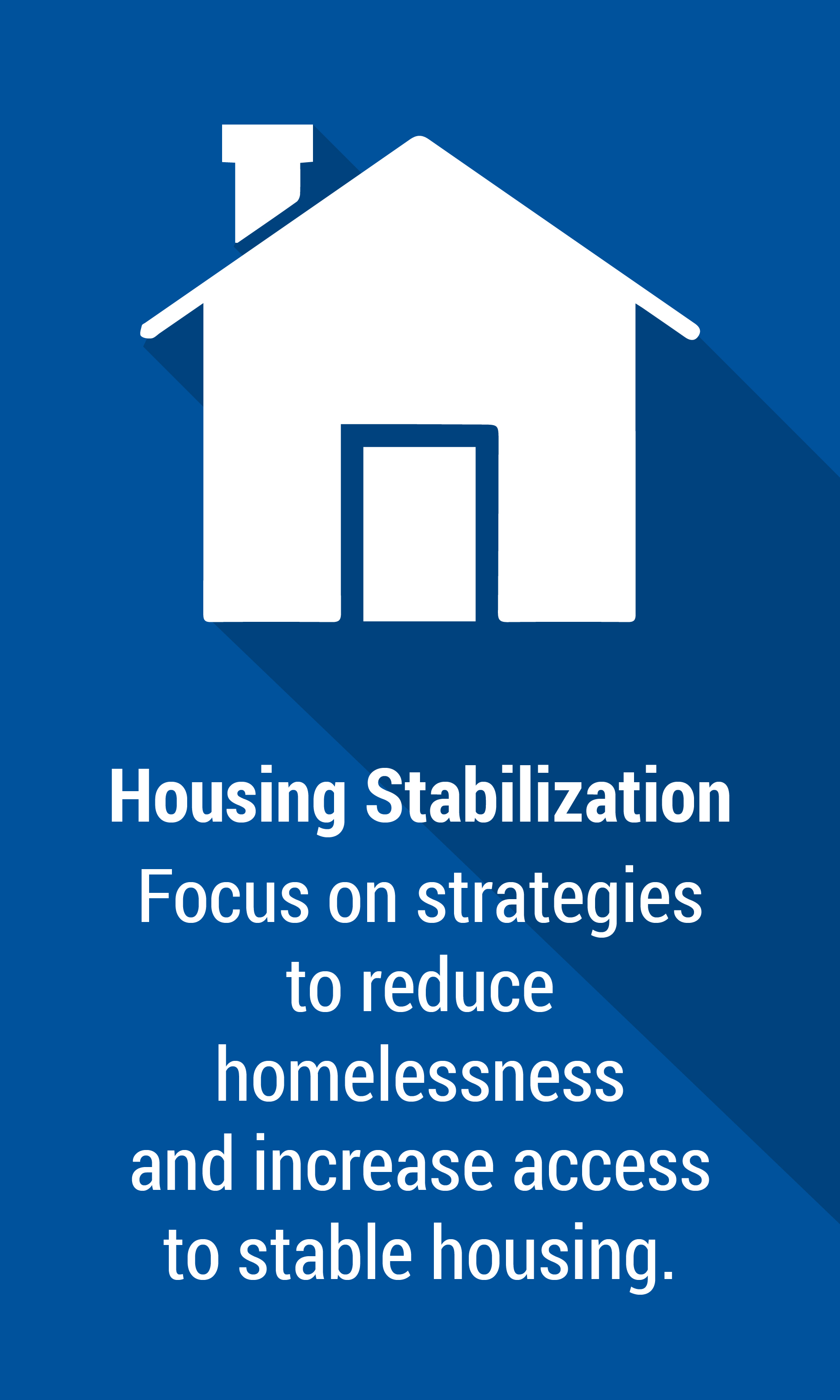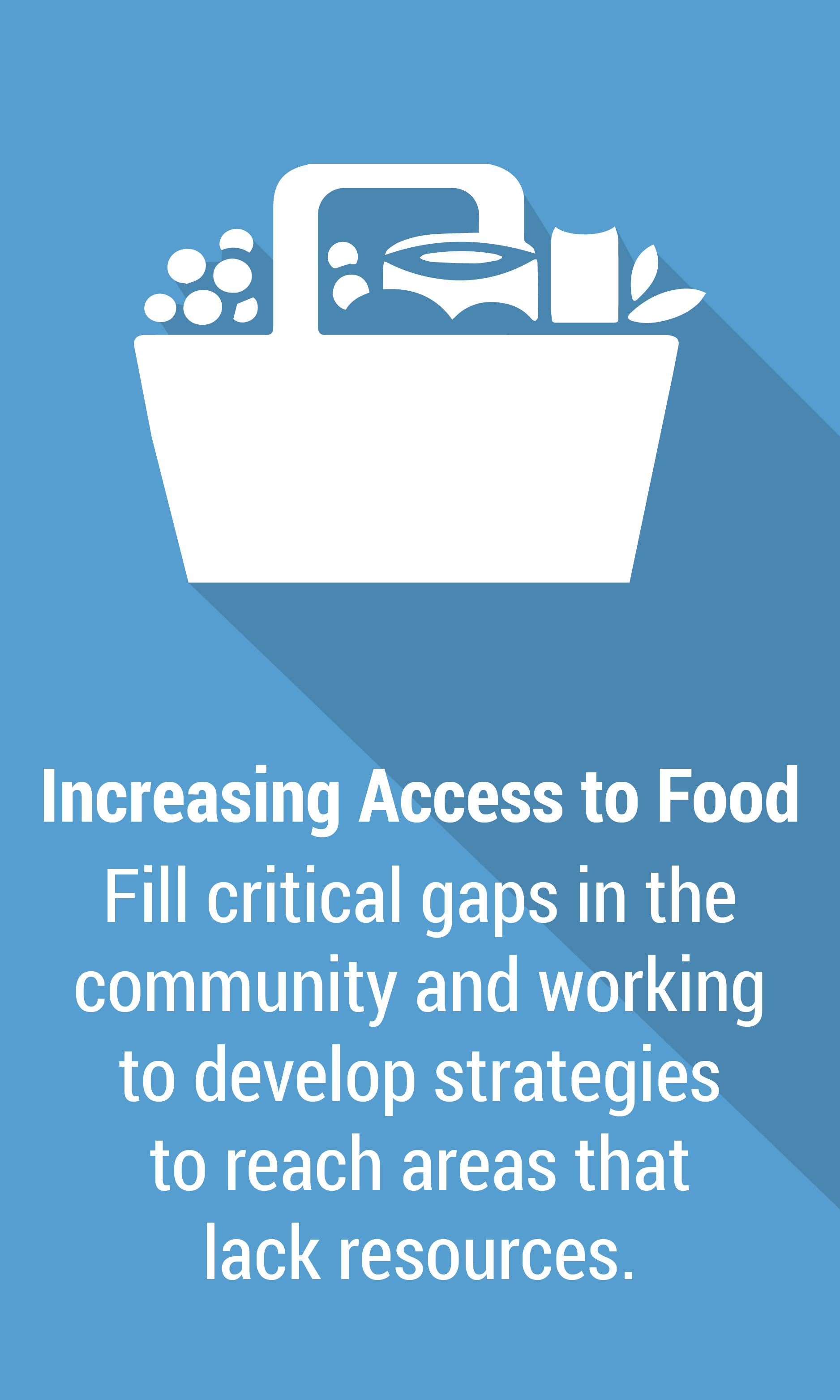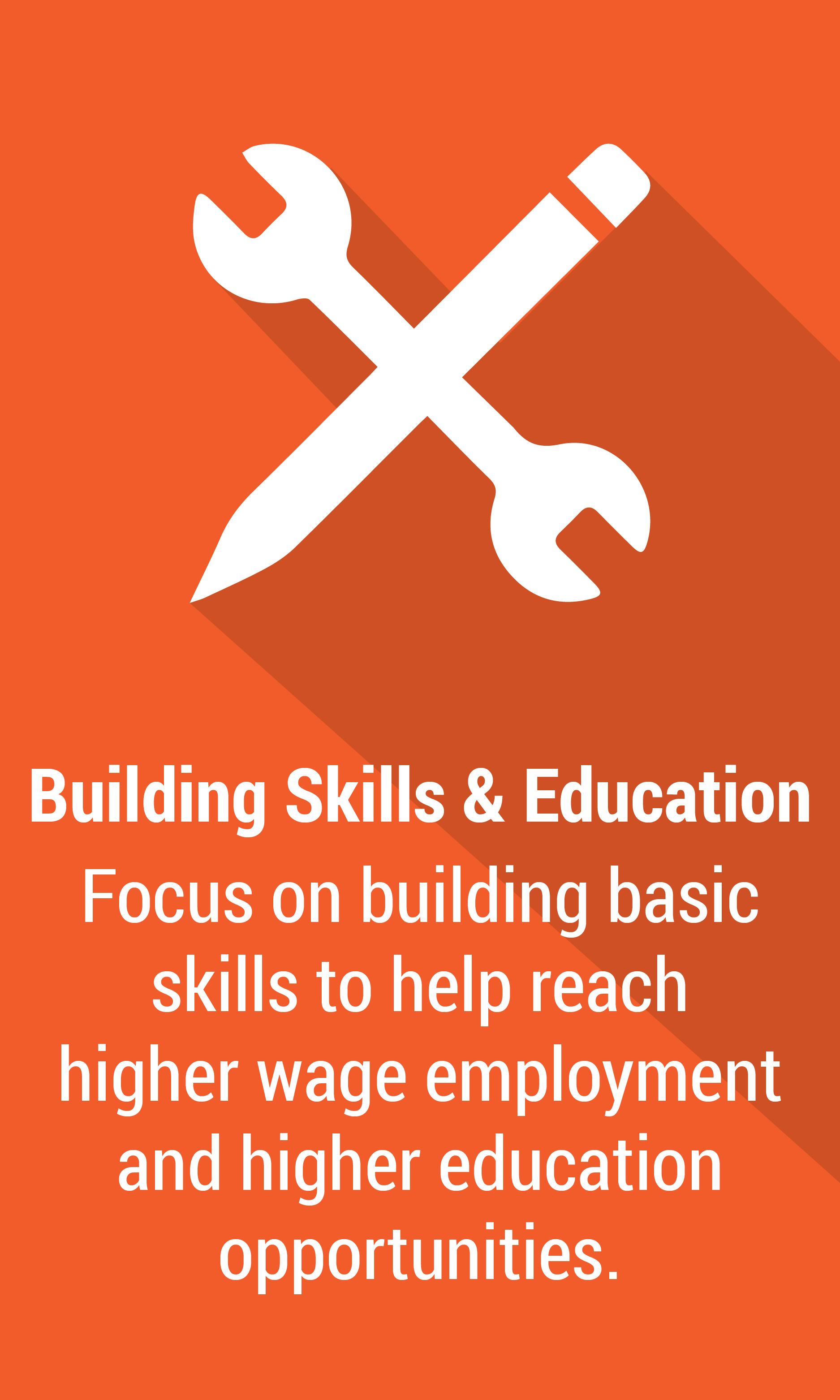 Partner Programs
United Way and our partners go beyond helping people meet basic needs by  providing services that help households improve their situation and get ahead:
Free Tax Coalition
This team consists of local, regional, state, and national partners working to support low- and moderate-income families that can take advantage of free tax preparation and receive life changing refunds and credits.
Kirkwood KPACE and GAP
The Kirkwood Pathways for Academic Career Education and Employment (KPACE) supports individuals' achieving higher levels of education and employment. GAP is a complementary tuition assistance program that provides funding for need-based tuition assistance.
Continuum of Care Coalition
The Coalition has a Coordinated Intake program to help find open shelter beds or affordable housing in the community and a Rapid Re-Housing service to help families find permanent housing.
The Council is a voluntary planning and advisory group that works to prevent and eliminate homelessness in Linn County. Its mission is to organize and maintain a strategic network of community interests, that will identify and coordinate housing and services to meet the specific needs of homeless people or those at risk of becoming homeless.